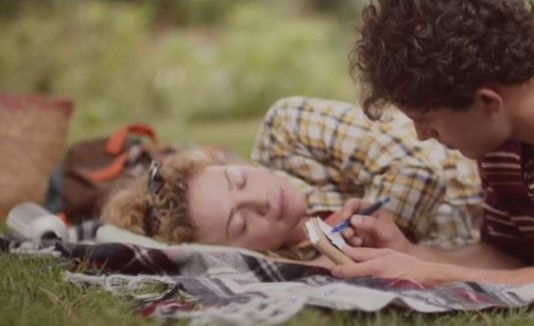 Detrás del éxito "The Story of Sarah & Juan" hay cinco talentosos boricuas.
A girl. A guy. And a stick of gum. See their love story unwrap.
El psicólogo y músico llega con segundo álbum bajo el concepto artístico La Tortuga China, el cual fue producido por Eduardo Cabra, "Visitante".
Por ahí viene el huracán is an authentic depiction of a child's experience of Hurricane María, written and illustrated by Puerto Ricans with close knowledge of what the storm did to their island and their people.
Las artistas Elizabeth Barreto, Rosa Colón y Mya Pagán saben que sus expresiones artísticas detienen miradas, y aprovechan ese poder hipnótico para enfrentar al público con sus ilustraciones, en las que están presentes sus preocupaciones, denuncias y resistencias.
The streets of San Juan are filled with protesters outraged over misogynist, homophobic, and violent comments made by Puerto Rican governor Ricardo Rosselló. Artists have played a key role in global awareness of the controversy.