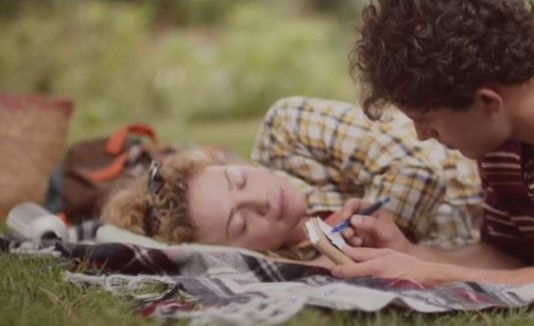 El anuncio que enamora en las redes
Detrás del éxito "The Story of Sarah & Juan" hay cinco talentosos boricuas.
Video: Extra Gum: The Story of Sarah & Juan
A girl. A guy. And a stick of gum. See their love story unwrap.
Francis Pérez presenta "Fantasma", un psicoanálisis sonoro
El psicólogo y músico llega con segundo álbum bajo el concepto artístico La Tortuga China, el cual fue producido por Eduardo Cabra, "Visitante".
Silvina Moreno - Sofá Album Cover
Book review: Por ahí viene el huracán: Una aventura de Isa y Mau
Por ahí viene el huracán is an authentic depiction of a child's experience of Hurricane María, written and illustrated by Puerto Ricans with close knowledge of what the storm did to their island and their people.
Protagonistas del ArteJangueo: Fem Force ilustran sus inquietudes y resistencias
Las artistas Elizabeth Barreto, Rosa Colón y Mya Pagán saben que sus expresiones artísticas detienen miradas, y aprovechan ese poder hipnótico para enfrentar al público con sus ilustraciones, en las que están presentes sus preocupaciones, denuncias y resistencias.
Puerto Rican Artists Lead Protests Calling for Governor's Resignation
The streets of San Juan are filled with protesters outraged over misogynist, homophobic, and violent comments made by Puerto Rican governor Ricardo Rosselló. Artists have played a key role in global awareness of the controversy.